Dog ownership is popular up and down the Bay Area Peninsula. San Mateo County often estimates the percentage of households with a dog as high as 40%. Preserving and expanding increased dog access to parks, trails, and open spaces along the Peninsula is at the core of Peninsula DOG's mission.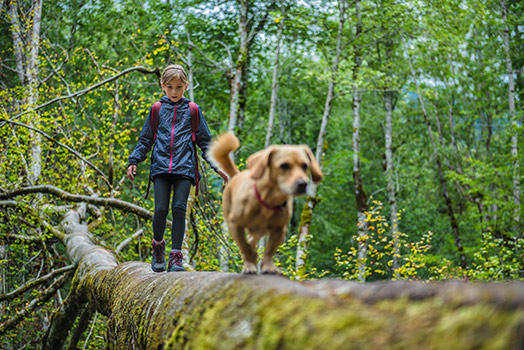 At the core of Peninsula DOG's mission, we fight to preserve access to existing dog-friendly city and county parks and open spaces. In San Mateo County, there are relatively few trails that allow dogs off-leash. We are fighting to keep these trails open to dogs.
The "shelter in place" restrictions during the COVID-19 pandemic took off-leash dog access away from us in all locations — a reminder that the cherished right we have to walk and hike with our dogs under voice command is never assured. We work to advocate and protect existing dog access along the Peninsula.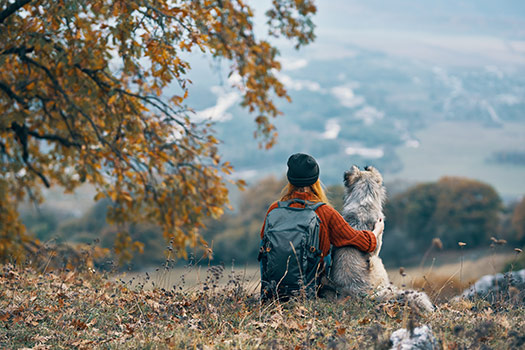 We lobby to expand on and off-leash dog access in both city and county parks on the Peninsula through voter education and advocacy. 
We work with other dog advocacy groups as well as local government officials and nonprofit organizations to explore ways to expand dog access closer to where we live: near the highly populated cities on the east side of highway 280 such as Redwood City, San Carlos, and Menlo Park. 
We are firm believers in multi-use trails that are representative of the population and meet the needs of all types of users: hikers, cyclists, joggers, equestrians, accessibility users, families, and dog owners. And we believe that expanding trail access requires responsible use from all communities, including our own.
Join the growing number of dog owners on the Peninsula that have signed up for our mailing list. Show local politicians and organizations just how strong the voice of dog owners is and help us advocate for more representation.