UPDATE 7/30:
SUCCESS! We had a lot of interest and great turnout for our free training session with Rob on both days. Special thanks goes to Rob for his time and energy, and to all human and furry participants. Look out for more training opportunities in the future – sign up for our email list to keep up to date!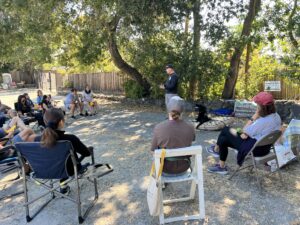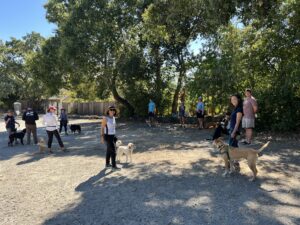 Original post:
Brush up your on- and off-leash and recall skills and get tips on general canine good citizen etiquette at our FREE weekend training event on both July 29 and 30 from 10am to noon! 
Peninsula DOG and Rob Willet, trainer and owner of Dog Training by Rob, LLC are teaming up to offer community dog training at Stulsaft Park in Redwood City.
Class Details
This class is broken into 2 parts, and attendees who wish to attend the hand-on class with their dog on Sunday will need to commit to also attend the Saturday session. 
How to Secure Your Spot
There are only 10 spots available for this free 2-day class, and you need to be able to attend BOTH days to participate in Sunday's class with your dog. We'll randomly choose 10 participants from all entries and contact those selected via email or phone with more details. 
To reserve your spot, send an email to info@peninsuladog.org by July 25th and include:
Your Name:
Your Dog's Name
Your Dog's Breed and Age: 
Phone number (optional): 
Can you attend BOTH DAYS?: 
If you don't make it into this class, don't fret – we are planning to offer more community training days in the future. Sign up for our free emails to always stay up-to-date on canine related developments in our area.
About Rob
Rob has decades of experience with dogs, and is an ex-police dog trainer and handler. His holistic training approach centers around responsible dog ownership and common sense for both dog owners and their furry companions. 
We are very grateful to Rob for his time and energy, and excited to be able to offer this amazing resource to our community. 
Looking forward to hearing from you!
Your team at Peninsula DOG